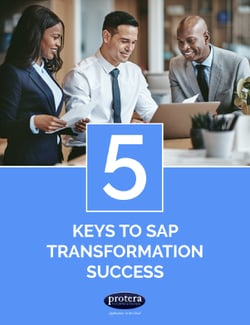 Download 5 Keys to SAP Transformation Success to ensure a seamless SAP transformation journey.
This guide explains what you need to do to ensure best results when you migrate your SAP and related applications to the cloud, adopt HANA, or fully transform to SAP S/4HANA.
Unlock SAP transformation success with the 5 keys, including:
Key #1: Understand Your Technical Options

Key #2: Assess Your Functional Objects

and more...