Case Study | Altra Motion
Altra Motion Explores SAP S/4HANA with Pilot on Microsoft Azure

2015
Migrated to private cloud
200+
Fiori applications tested

Having migrated their SAP ECC system to SAP Business Suite on HANA on Protera's private cloud in 2015, the acquisition of several new entities and recently added business united posed an opportunity for then CIO Rick Klotz to review his options for scaling with public cloud, as well as the impact of transforming to SAP S/4HANA across the organization.
"I was surprised at how fast it could all happen. We were ready two weeks ahead of the start of our 12-week project. And now, everything we did for that 12 weeks is happily snoozing in Microsoft Azure."
~ Rick Klotz, Former CIO
Building the Business Case for SAP on Azure
While SAP Business Suite on HANA was running efficiently on the private cloud, as newly acquired business units were coming online, Klotz sought a highly scalable solution to support ongoing business growth. Additionally, he was curious about the differences between Suite on HANA and SAP S/4HANA, and the impact that a full transformation would post on their global business users.
"I am pretty amazed at the three-way partnership between Altra, Protera and Microsoft. It's been very transparent working together to find the right path."


– Rick Klotz, Former CIO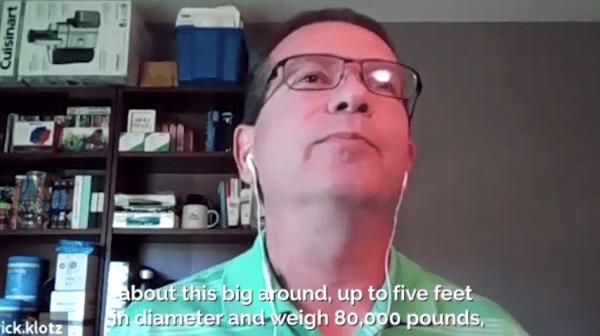 "We asked ourselves, before we implement anybody else on the current configuration, should we stand back, take a look at S/4, understand maybe what the similarities and differences are. Let's get a feel for the Fiori user interface," said Rick Klotz, CIO, Altra Industrial Motion. To validate both the business case for migration of and his SAP systems to Azure as well as the difference between Suite on Hana and a full SAP S/4HANA transformation, Klotz chose to engage in a Protera Assessment from Protera, an SAP certified and Microsoft Gold Partner.

With information directly from the source environment, Protera provided an automated assessment of the target environment on Azure within 48 hours, including:
A list of remediation items required to be resolved prior to a transformation
Target architecture of the SAP S/4HANA footprint on Azure
Complete project timeline and cost


The Solution

With the assessment in hand, Klotz decided to move forward with a 12-week pilot SAP S/4HANA environment as Azure to explore the new functionality, as well as the impact an upgrade may have on Altra's power users.

The SAP S/4HANA sandbox environment on Azure was configured by Protera using SAP Activate, following SAP best practices with all standard configurations utilized as part of the installation. Additionally, 200+ FIORI applications were activated.

In evaluating the differences between ECC and S/4HANA, the Protera team extensively tested all Fiori and S/4HANA features, demonstrating the full capabilities of running SAP systems on a powerful cloud platform like Microsoft Azure for Altra Motion.

"We just see all these possibilities for spinning things different things up on Azure that makes sense in the context of a project," said Klotz. "Serve the purpose for a while, then destroy it. It's a pretty good situation to be in as a CIO to have that much flexibility."
What's Next for Altra

Being able to review SAP transformation options with the Protera Assessment and evaluating SAP S/4HANA during the 12-week pilot provided Klotz with confidence running his SAP systems on Microsoft Azure in the future.

"I am pretty amazed at the three-way partnership between Altra, Protera and Microsoft," said Klotz. "It's been very transparent working together to find the right path."
We proudly celebrate 25 years of our commitment to achieving our clients' business outcomes.
1st
to migrate SAP on production to public cloud
5
global SAP certifications
2500+
systems under
management
1000+
cloud migrations performed